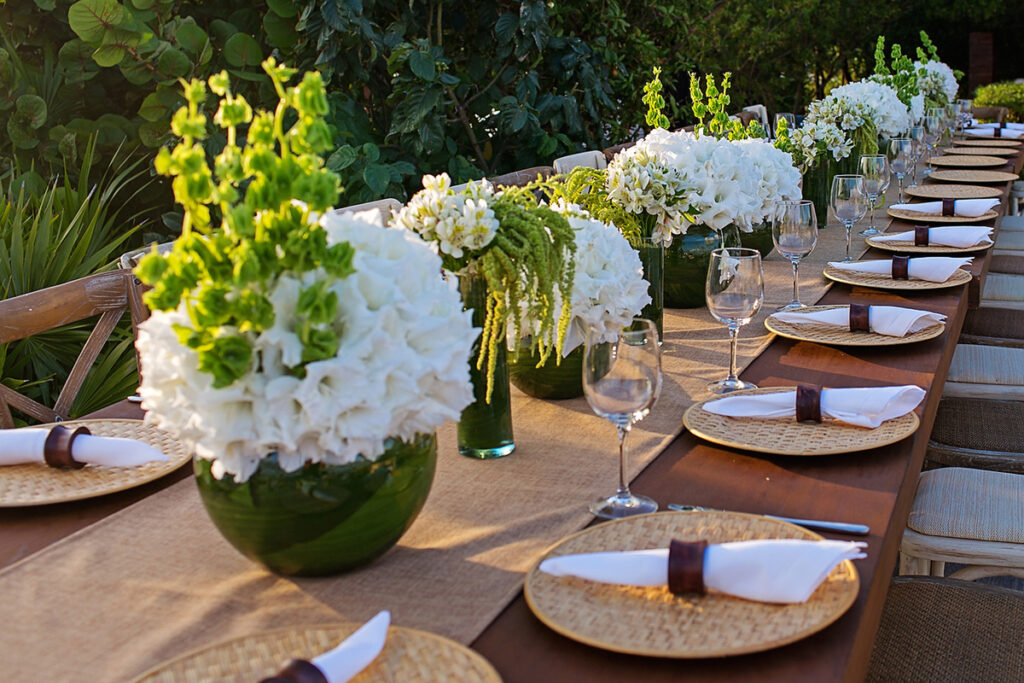 When it comes to wedding receptions, there's two types of couples – those who want to see an interior space transformed according to their wedding vision (think luxury hotel ballrooms and museums), and those who prefer to wine, dine, and dance in an open-air setting. Outdoor wedding receptions lend a relaxed, comfortable element to even the most lavish affairs. Whether you have a rustic setting or cosmopolitan vibe in mind, here are four ways to style an outdoor wedding reception.
Rustic Minimalism
Rustic weddings look perfectly at home in regions like California's wine country, or the picturesque setting of Lake Tahoe. Begin with the right furniture, like a beautifully stained wooden table that creates a charming contrast to gleaming crystal and flatware. As Jessica Lauren Events has styled below, multicolored floral arrangements with a mix of burgundy roses, wildflowers, and greenery is all it takes to bring a touch of refinement to an otherwise casual tabletop.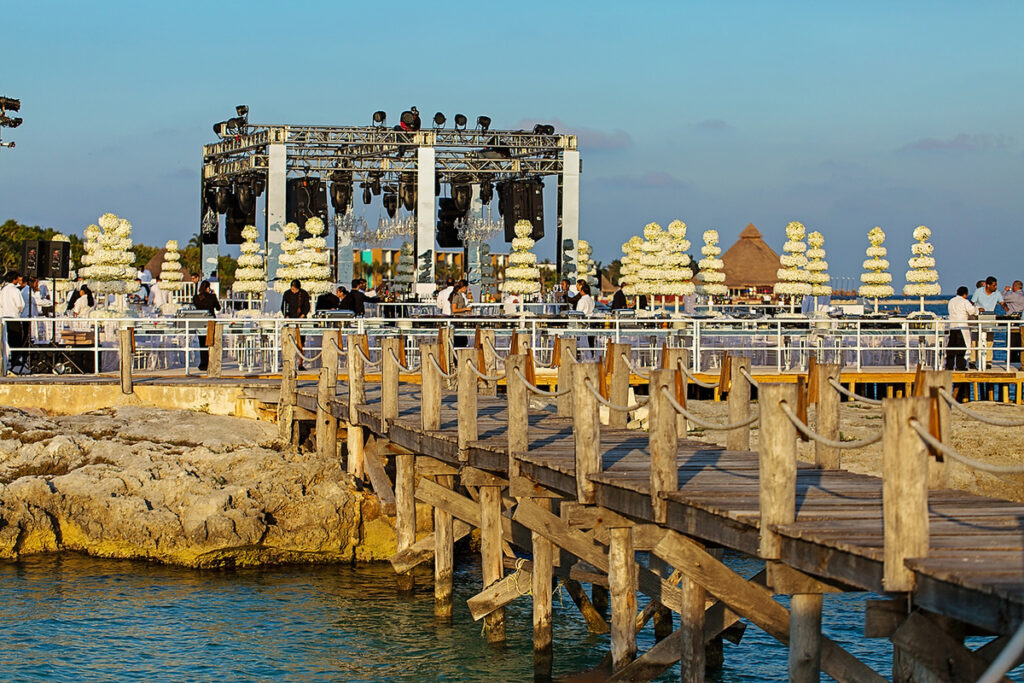 Beachy Chic
Cancun-based wedding planning company, Euforia, has mastered the art of beachy chic wedding receptions. Woven placemats and low floral arrangements, for example, match the easygoing ambiance of Mexico's beaches, while a selection of green and white flowers look gorgeous without overpowering the natural setting.
Of course, a waterfront or dockside outdoor wedding reception can also stand up to more dramatic décor like tiered, sculptural floral centerpieces and creative lighting that illuminates the dance floor when night falls.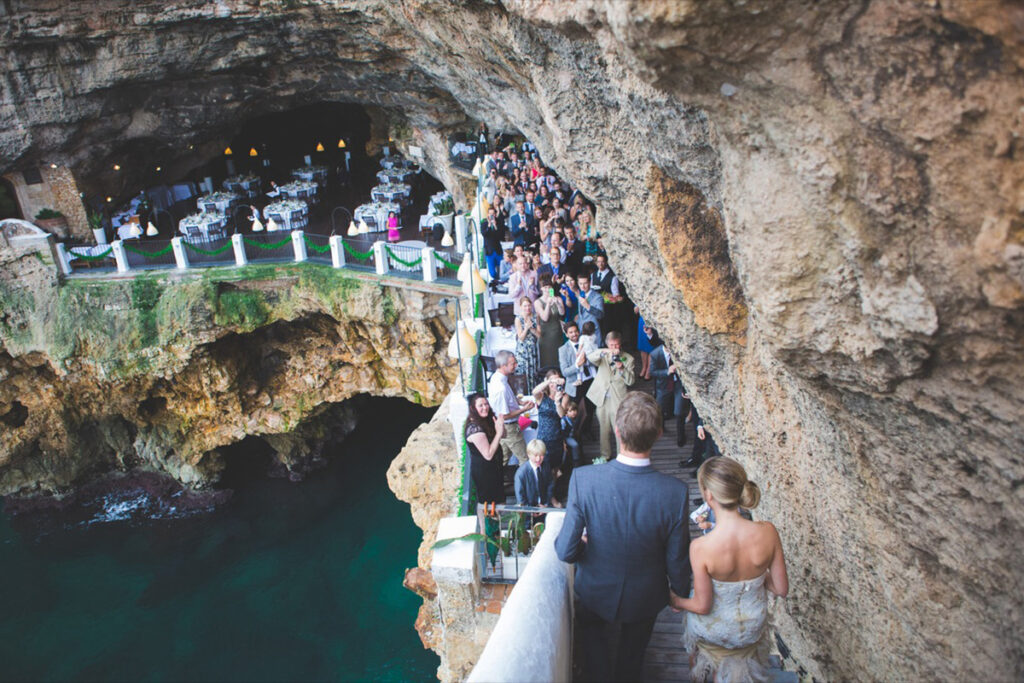 Italian Coastal
Venture to Italy, where the Italian Wedding Company can bring quintessential European elegance and effortless Italian style together. Weddings along the Amalfi Coast practically beg for an outdoor wedding reception, with little décor needed to bring out the stunning beauty of the region's natural surroundings.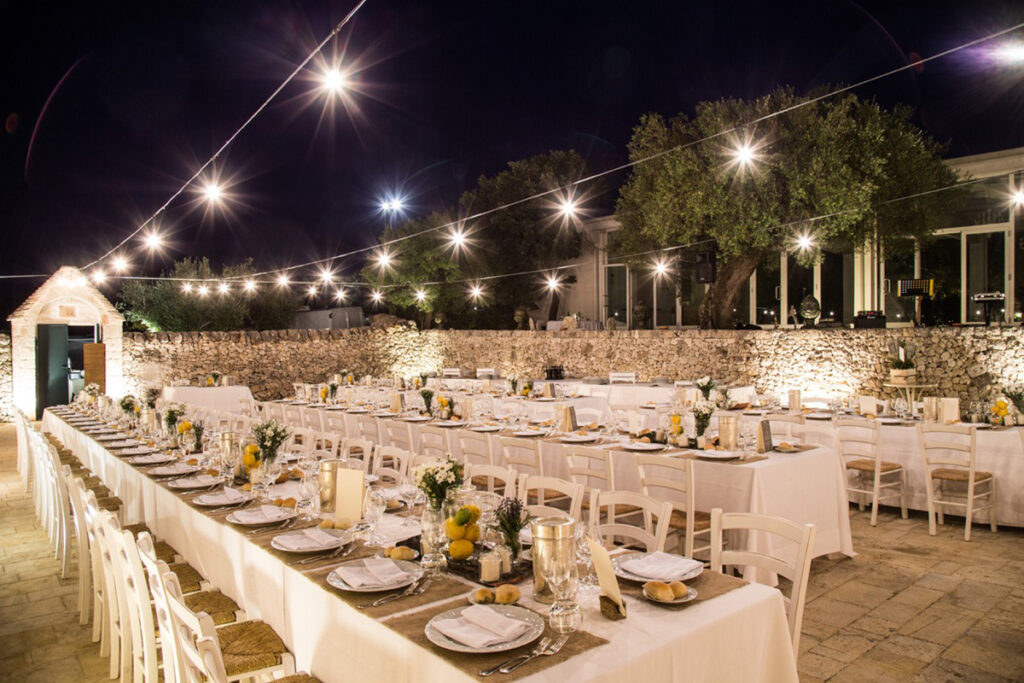 For a family-style outdoor reception in Tuscany, crisp white banquet tables and strings of white lights are all it takes to create an intimate space in which you and your guests can indulge in Italy's signature cuisine.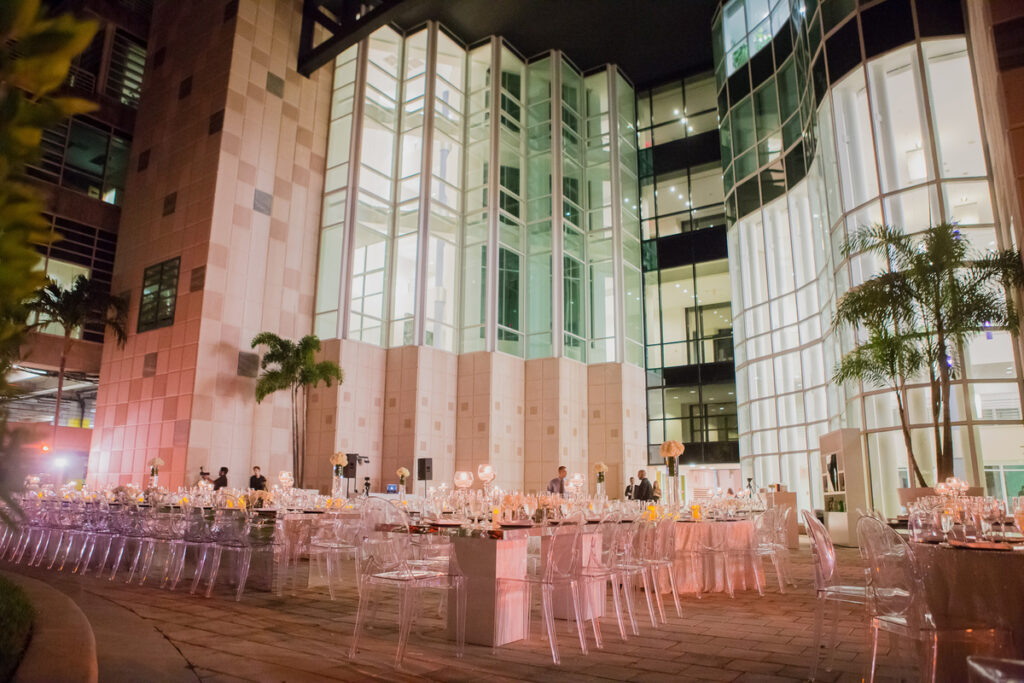 Sleek and Swanky
Is a luxury wedding in balmy Miami more your speed? Keep your décor sleek and swanky with mirrored tabletops and ghost chairs from Lavish Event Rentals, which complements South Florida's high energy and club-like atmosphere to perfection.