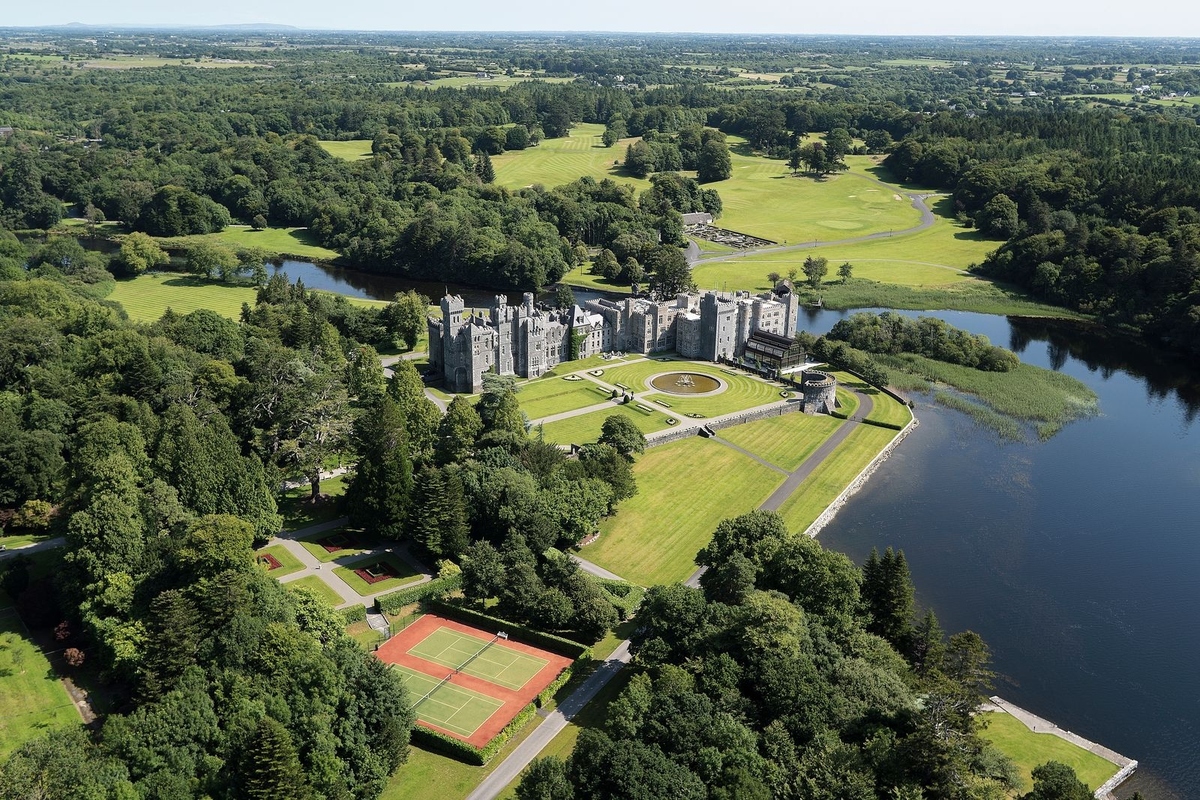 Ireland is a country synonymous with Celtic history, folklore, and an enchanting landscape peppered with castles. Destination weddings in Ireland practically beg to be hosted at historical sites, and there's a wealth of luxury Irish castles that offer guests the perfect combination of Old World romance, culture, and timeless elegance. The Emerald Isle is a truly magical place to celebrate love, and a wedding weekend spent at an Irish castle will be an experience couples and their guests will never forget.
Luxury Irish Castles
From a magnificent manor in Limerick to a secluded island resort, these five Irish castles are among Ireland's most in-demand venues for destination weddings.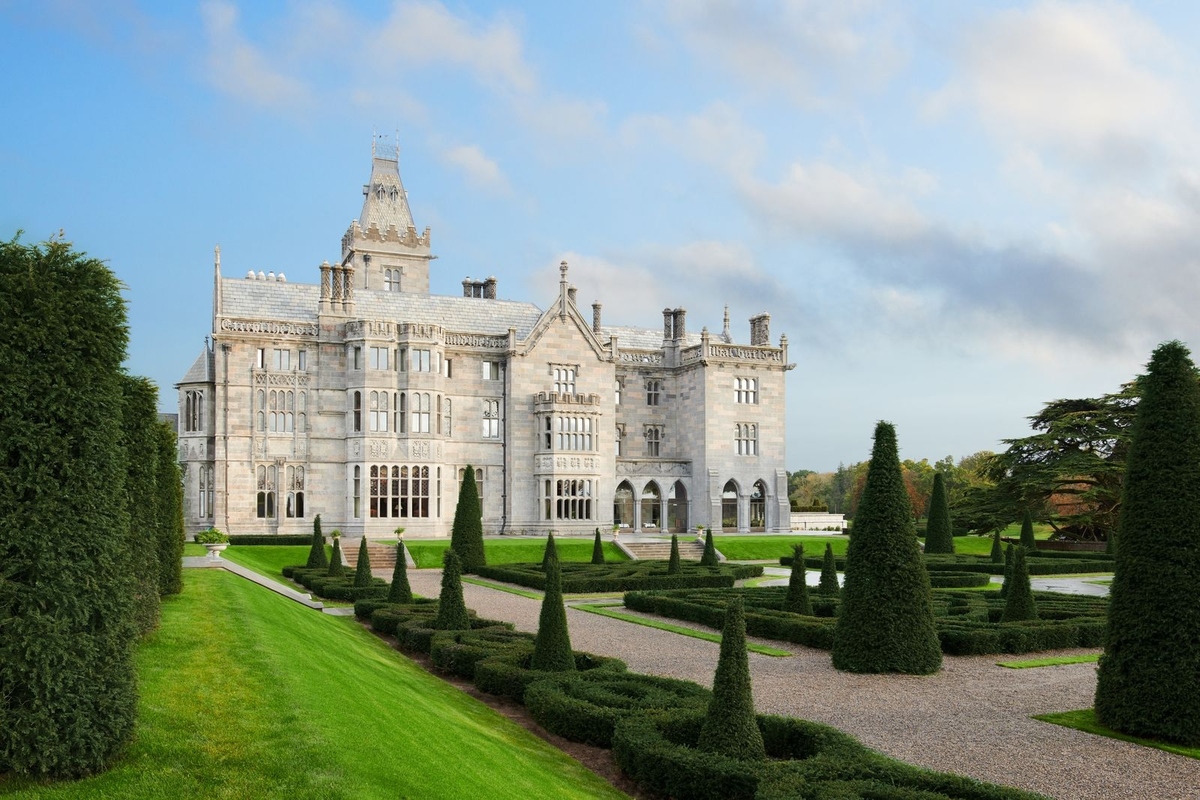 Ashford Castle
Located in Cong, Ashford Castle is Ireland's first Forbes Five Star Hotel and simply exudes "luxury." The castle once served as the home of the Guinness family and now offers guests an exquisitely maintained estate with sumptuous, richly decorated interiors that will make anyone feel like royalty. For Michelle Campbell and Zach Vella's wedding in 2015 (planned by the incomparable Colin Cowie), the couple made use of various event spaces on the property. A tented reception took place outside by the lake, followed by guests transitioning indoors for dancing in the drawing room. Even the castle's dungeon was put to use, serving as a nightclub with a DJ spinning tracks until 6 a.m.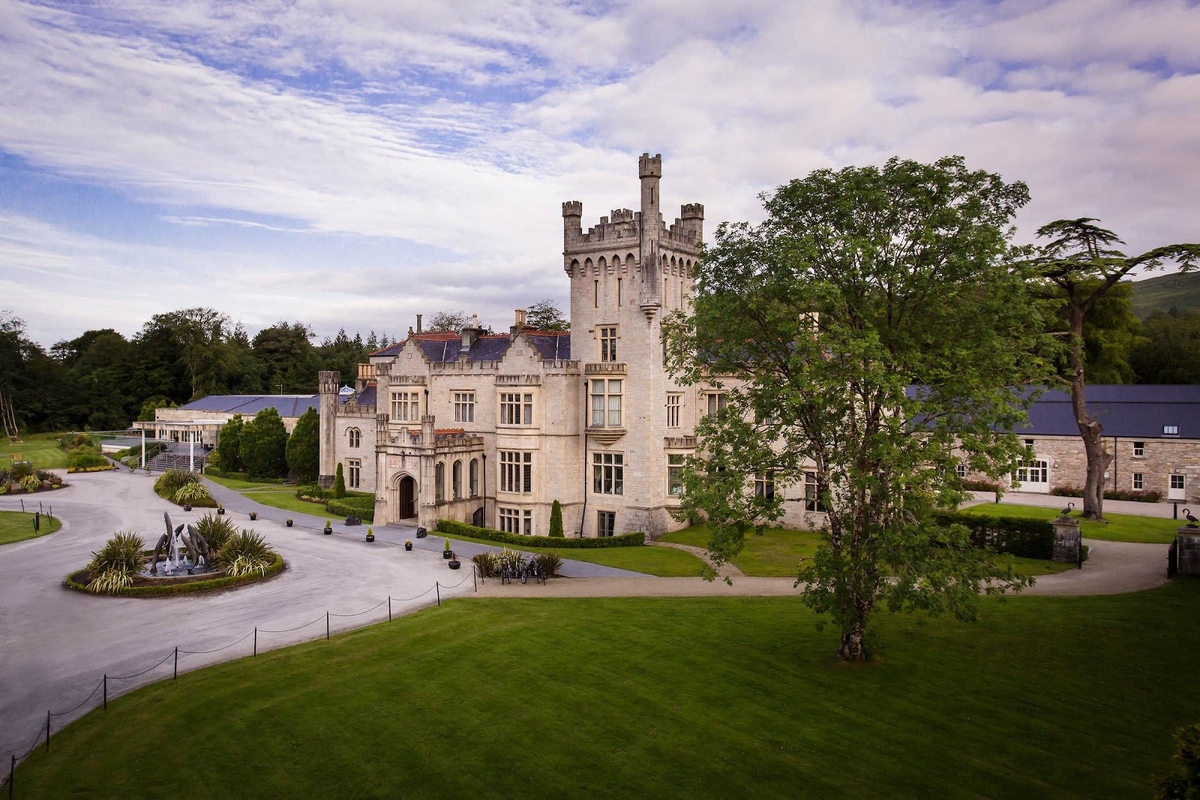 Adare Manor
Heading to Limerick? Adare Manor is so much more than a grand estate – it's a full-on resort destination that offers everything couples and their guests could want during a wedding weekend. This Irish castle boasts a championship golf course, luxurious La Mer Spa, gourmet dining, and activities such as falconry, whisky tasting, fishing, horseback riding, archery, and the signature "Adare Manor Challenge" treasure hunt (to name a few). Along with a collection of gorgeously appointed rooms, extra accommodations available in the form of Manor Lodges, and the self-catering Rose and Lavender Cottages.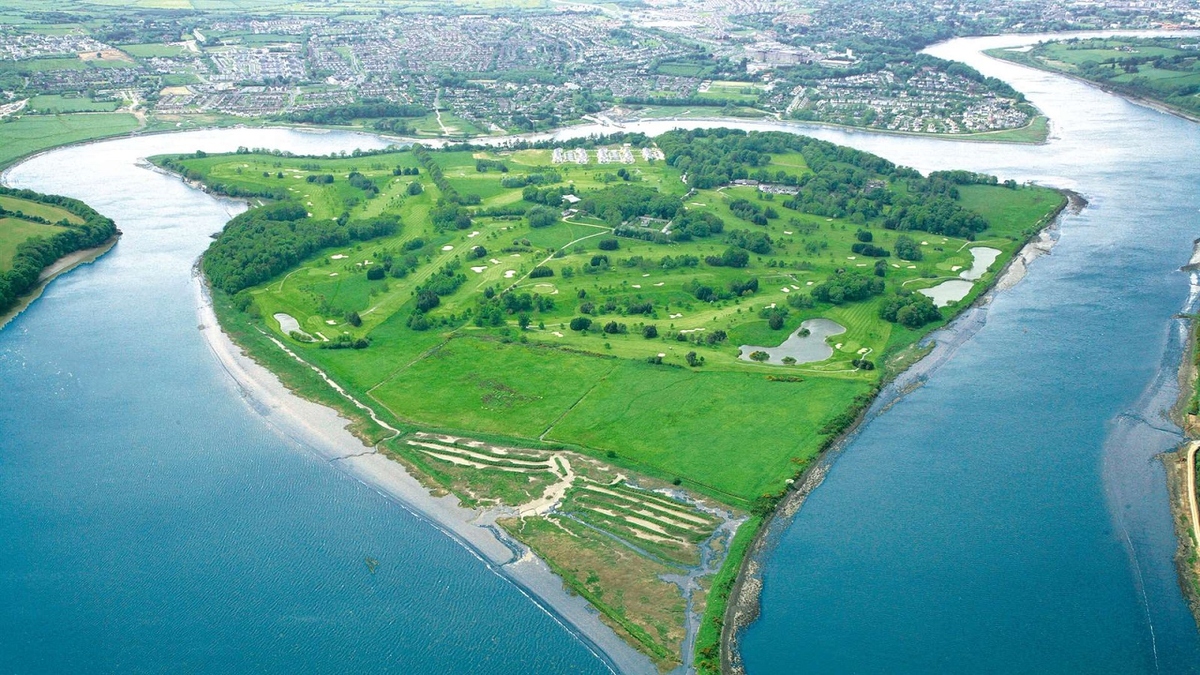 Lough Eske Castle
Lough Eske Castle is a beautiful venue for local and destination weddings alike. Nestled in Donegal – a region well worth visiting for its rugged, natural beauty – this is a castle for those in search of luxury, effortless elegance, and relaxation. The origins of Lough Eske Castle dates back hundreds of years, when 14th century Donegal and O'Donnell reigned supreme. After years of ruin and restoration, Lough Eske Castle was built in 1861 and has been hosting international guests ever since. Lucas Raven and Chris Flanagan's destination wedding in Ireland was a stunning example of what couples can expect when celebrating love at this remarkable property.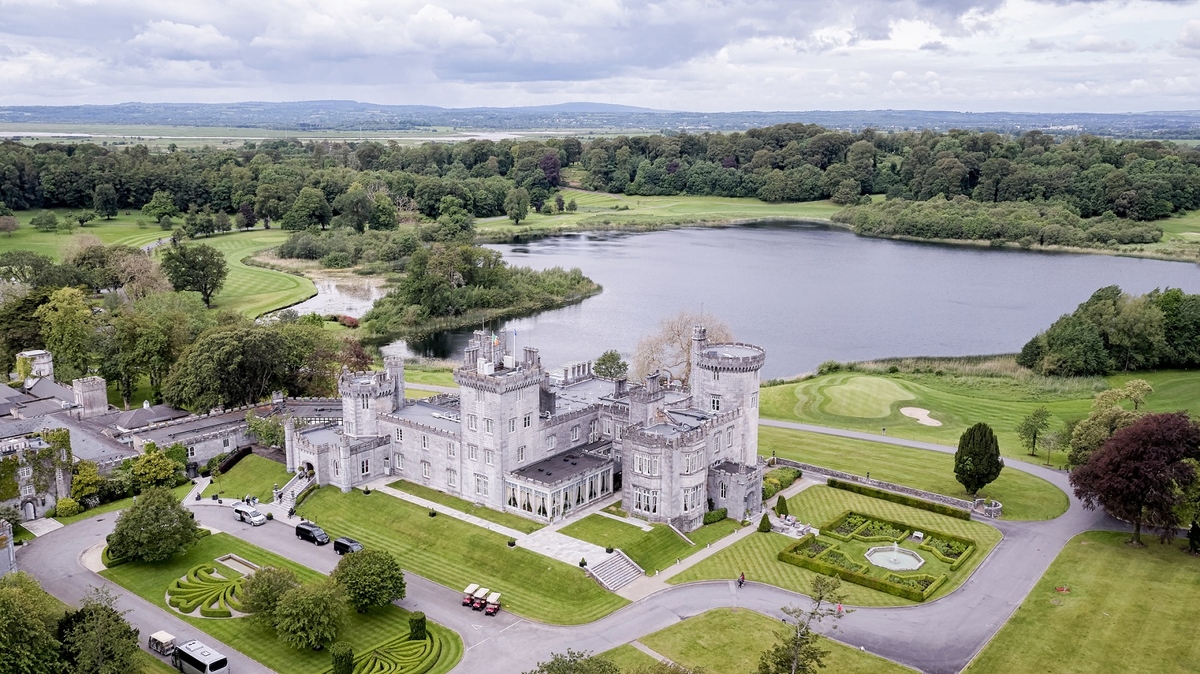 Waterford Castle
If couples want to host their wedding in a secluded location that feels like its own little world, then Waterford Castle is the perfect pick. Of all the Irish castles, Waterford is the country's only island golf resort – that is, it's actually located on its own private island. With 3-bedroom self-catering lodges available, guests will feel as if they're living at Waterford as opposed to simply visiting for a weekend. It's truly a family-friendly destination where all generations can come together for an epic experience.
Dromoland Castle
For an unforgettable destination wedding in Ireland, it doesn't get much more magical than Dromoland Castle. As the ancestral estate of the O'Briens of Dromoland – a family whose lineage spans 1,000 years to one of the last High Kings of Ireland, Brian Boru – it's an Irish castle with a direct link to nobility. Onsite indulgences include a spa, world-class golf course, fine dining, and afternoon teas to be savored by the fireplace. Guests who love the lavish aesthetics of Irish castles and Old World Europe, yet enjoy the comforts and anticipatory service of the modern world, will feel right at home.