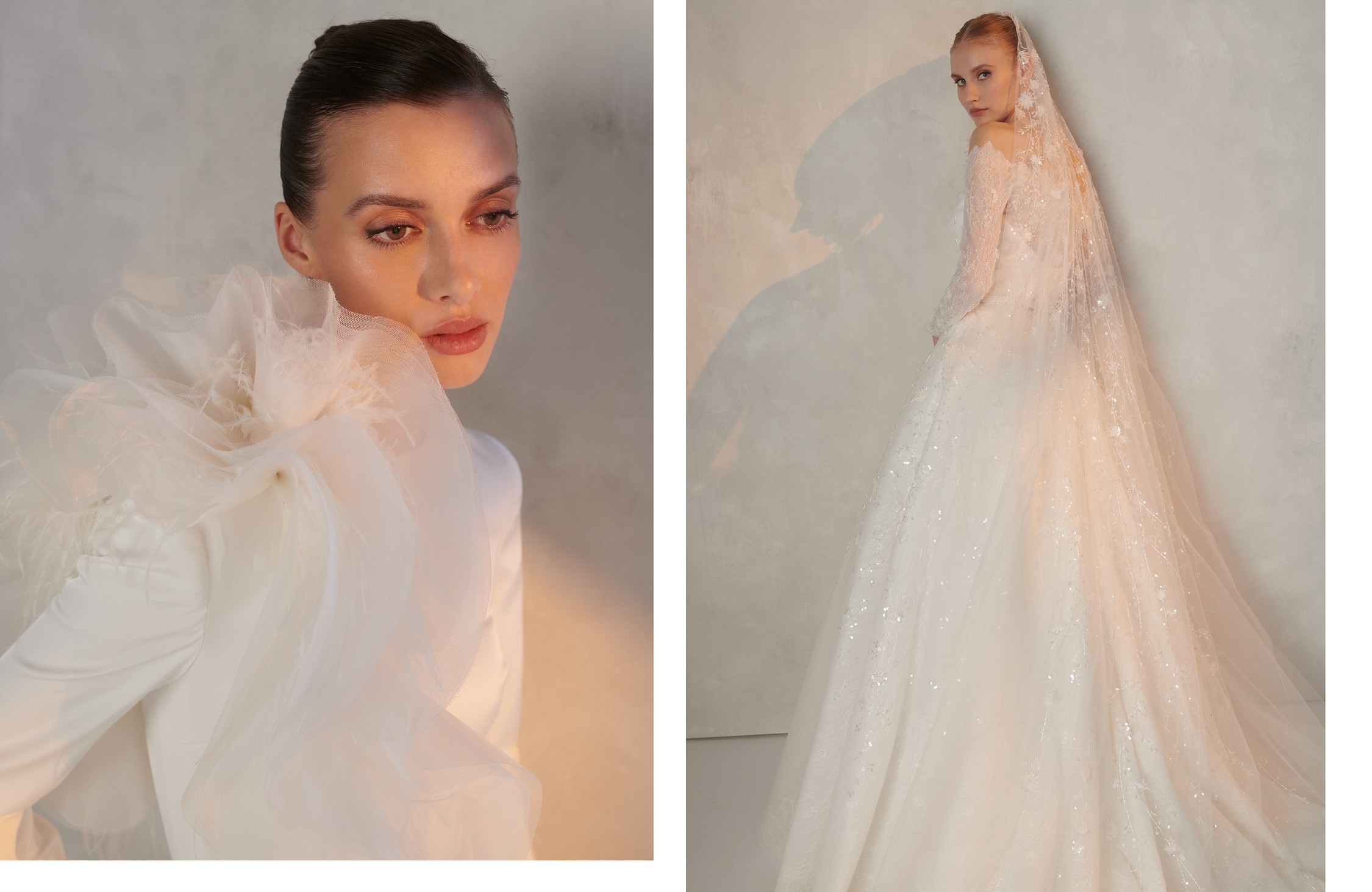 Wedding dress by Rami Al Ali
A LOOK AT THE TOP WEDDING DRESS DESIGNERS
When it comes to finding the perfect wedding dress, many brides turn to well-known designers – some of these names have become synonymous with the bridal couture industry such as Vera Wang or Ines Di Santo. However, there are a great many talented designers out there who offer unique and stylish wedding gowns. From simple dresses to glamorous gowns, here is a look at some of the top wedding dress designers now.
Vera Wang
Known for her classic silhouettes and gorgeous embellishments, Vera Wang is one of the most popular wedding dress designers. Her designs run the gamut from timelessly elegant to classically modern and her creations have been worn by many of Hollywood's leading ladies including Amal Clooney and Beyoncé. Vera Wang's bridal collections have proved to be wildly popular with brides-to-be, with several stores and stockists worldwide.
Ines Di Santo
As one of the most sought-after bridal designers in the world, Ines Di Santo is renowned for her stunning wedding gowns. She is also known for her stunning bridesmaid gowns and collections of stylish evening wear. The flagship store is located in Toronto but stockists can be found across the US and Canada.
Galia Lahav
This Israeli designer has captured the attention of the fashion world with her beautiful and sophisticated wedding gowns. She has built her reputation on creating gowns that are youthful yet sophisticated, and her collections are known for their unique designs. She is popular both in the US and internationally and has won several awards for her work in the industry.
Berta
Based in Israel, this designer has been praised for her unique and feminine styles. She uses luxurious fabrics such as silk chiffon and lace to create delicate gowns that are both romantic and elegant. Her designs are regularly featured in magazines and she is frequently called upon to design custom gowns for clients.
Elie Saab
Considered to be one of the most sought-after fashion designers in the world, Elie Saab is known for his sophisticated wedding gowns and intricate embroidery. His gowns are worn by celebrities all over the world, making him a popular choice for brides seeking a couture wedding dress.
Zuhair Murad
Renowned for his exquisite gowns and luxurious materials, Zuhair Murad is one of the top bridal designers in the Middle East, but featured in many US bridal boutiques. His designs are known for their grandeur and elegance, and he has won several awards for his outstanding work in the industry. Any bride would look and feel fabulous dressed in Zuhair Murad on their big day.
Monique Lhuillier
Known for her sleek, elegant designs, Monique Lhuillier is one of the most prominent names in bridal couture today. She has produced a wide range of collections over the years and her gowns are worn by celebrities and royalty all over the world.
Anne Barge
With decades of experience behind her, Anne Barge is one of the leading names in bridal couture today. She is an award-winning designer best known for her classic ballgowns, floral details and short dress options, making it the perfect choice for a traditional or more relaxed wedding.
Arava Polak Bridal
An award-winning designer based in the Haifa, Israel, Arava Polak is renowned for creating elegant and stylish gowns for weddings and other special occasions, meaning there are plenty of options available for brides seeking a second look for the evening portion of the wedding day. Her designs are characterized by their romantic themes and the use of luxurious fabrics and embellishments.
Neta Dover
One of the top names in bridal couture today, Neta Dover is known for its luxury dresses made from the finest fabrics. Each gown is made to measure and the attention to detail is remarkable. The designs are timeless and are favored by brides all over the world.
Overall, these top wedding dress designers all offer a unique style, whether the bride is looking for an elegant gown or something a bit more modern, she is sure to find the perfect dress among these designers.