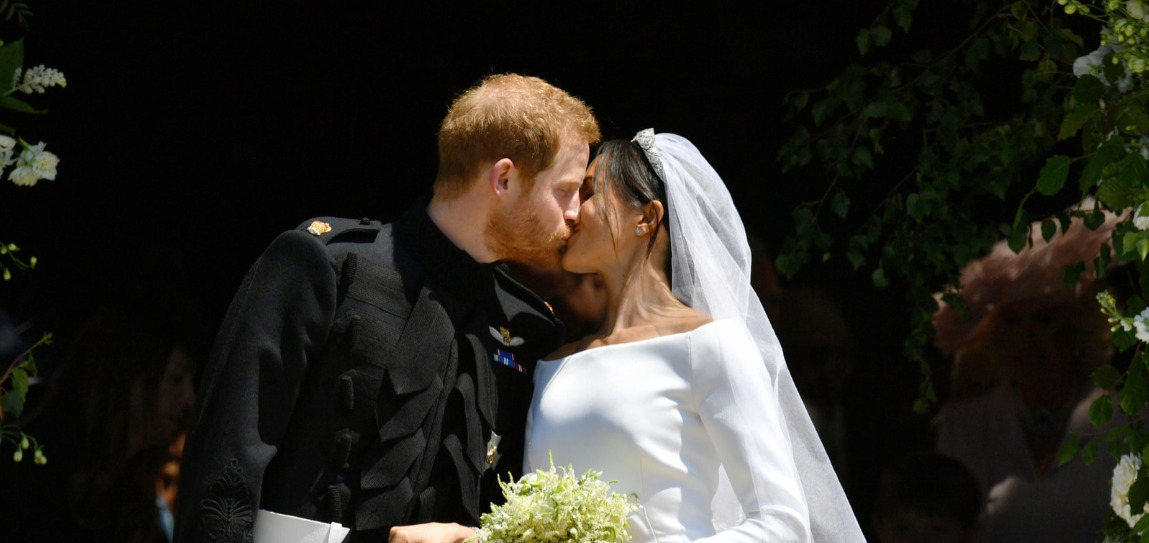 The marriage of Prince Harry and Meghan Markle has been the world's most anticipated wedding since Prince William and Kate Middleton tied the knot back in 2011. As the result of a successful blind date in 2016, Harry and Meghan's big day has been met with speculation regarding everything from the guest list, to the bride's wedding gown designer. Today, on a sunny morning in England, those questions were finally put to rest with approximately 2 billion viewers tuning in around the world – and it was a stunning celebration filled with beautiful moments throughout the day.
The guests and their fashion parade.
With guests starting to arrive at 9 a.m., one thing is clear – a royal wedding can rival any Hollywood award show when it comes to fashion. Friends, family, celebrities, and dignitaries were dressed to impress. Many members of the royal family showcased ensembles by British designers, and the ladies donned a stylish selection of couture hats.
Prince Harry's arrival.
Prince Harry couldn't have looked more dapper upon arriving at Windsor in his royal uniform, accompanied by Prince William. (Side note: It was adorable to watch the two brothers together, casually chatting before the ceremony, with Harry looking just slightly nervous.)
The mini bridal party.
Meghan opted to forgo having maids of honor at her wedding. Instead, viewers were treated to an adorable group of pageboys and mini bridesmaids, including Prince George and Princess Charlotte.
The royal wedding gown.
When the bride stepped out of her car, it was a moment everyone had been waiting for. Wearing a minimal, understated, and impeccably cut wedding gown by British designer, Clare Waight Keller for Givenchy, a gorgeous 16-foot veil trailed behind as Prince Charles escorted her down the aisle. Meghan's veil was anchored by a jewel-encrusted tiara loaned to her by the Queen, which was designed for Queen Mary. Once she reached the altar, Harry very clearly stated, "You look amazing." Beading and bling will always be fabulous, but that royal wedding gown is a timeless masterpiece.
Laughter during the ceremony.
British royal weddings have a reputation for being somewhat tight-lipped and rooted in tradition. Of course, Harry and Meghan upheld the wedding rules of the monarchy, but their ceremony had a refreshing lightness to it as well. Along with some giggles and laughter from the bride, groom, and their guests while taking their vows, American Bishop Michael Curry gave a speech with enough passion, conviction, and comic relief to leave a lasting impression. He summed it up perfectly with one statement – "We were made by the power of love."
For music, the royal wedding ceremony included some beautiful hymns; but one highlight was when Karen Gibson and The Kingdom Choir performed an incredible gospel rendition of "Stand By Me."
The royal procession.
After their nuptials, the newlyweds set off for a carriage ride throughout Windsor, passing crowds of people who had gathered to celebrate. Fun fact: The horses were trained specifically for this event and outfitted with earmuffs to protect them from the loud cheering.
The Grace Ormonde Wedding Style Family wishes Prince Harry and Meghan, Duchess of Sussex, nothing but love as they begin this remarkable new journey together!